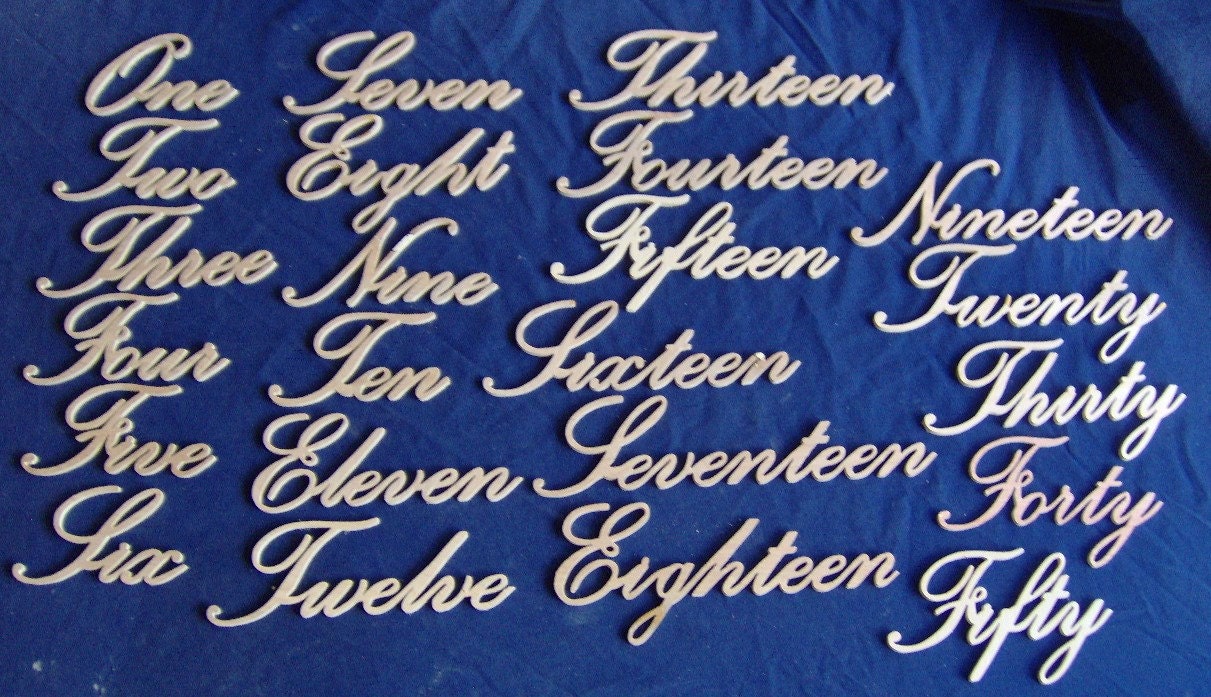 Wooden Script Table Numbers
$4.00
Details
These wooden script numbers are designed to be used with your center pieces. They are hand cut on a scroll saw from 1/4" birch plywood, lightly sanded and ready to stain, paint or leave natural . The capital letters measure 2 3/4" tall. They are sold individually so you need only purchase the numbers you need. I ship the numbers in numerical order so if you need numbers 1-10 order 10 pieces. All numbers starting with 21 you need to order 2 pieces, the twenty and one are two separate items. Shipping is via ground and usually ships in 2 business days. If you have any questions please contact me. I also have 4"wooden numbers on stands and 3 1/2" script numbers with stands. Suggestions; I purchased some clear card holders for use in flowers or plants from the local craft store and with a couple drops of hot glue mounted a number to the holder. They are also light enough to glue to decorations that you might use as part of your center piece.
ORDERING INSTRUCTIONS: These are sold individually, if you order 1 you will receive the number "ONE". If you have 8 tables order 8 pieces, you will receive numbers ONE thru EIGHT.If you need specific numbers order the quantity you need and specify the numbers needed when you checkout.
These were perfect! The communication was awesome and almost instant! Thank you so much and I really appreciate all the help! 👍🏻😊
Talk about service! Beautiful table numbers. Thank you so much!
Fast shipping and worked great