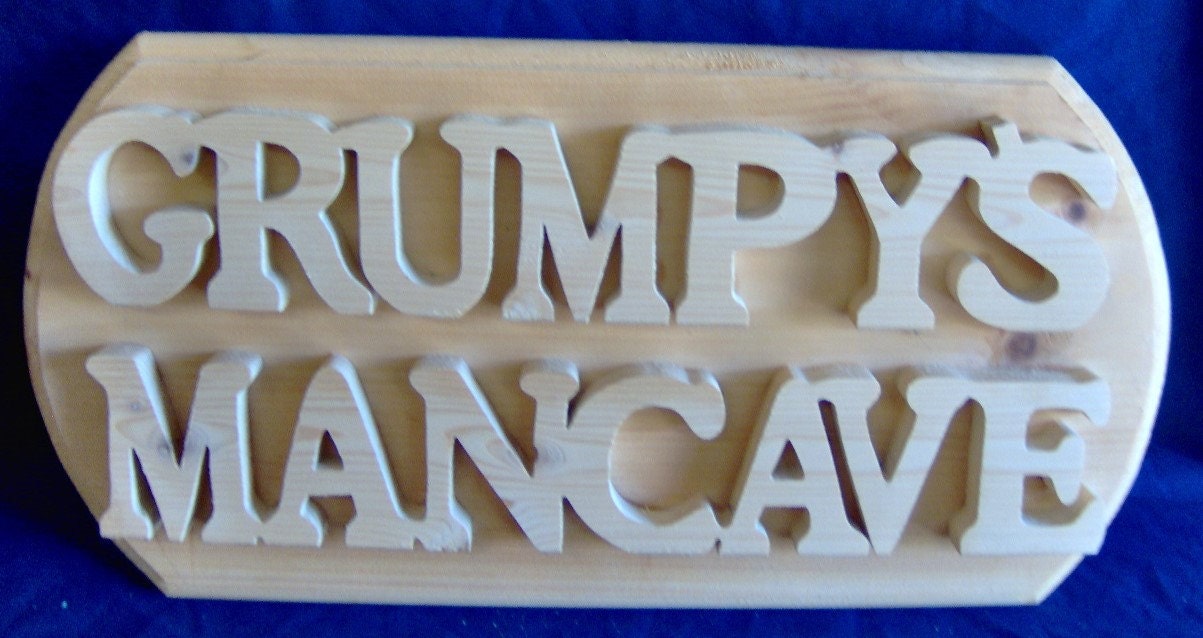 Wooden Plaque Grumpy's Mancave. Free Shipping!
$30.95
Details
A handcrafted wooden plaque "Grumpy's Mancave" with a natural finish. This plaque can be personalized with the name of your choice up to 15 letters for this price.. As shown this item measures 19" long x 9 1/4" wide with three inch letters. Free retail shipping within two business days. Custom orders are not a problem, contact me with your request.
Perfect for my Dad's workshop! Nice quality. Thank you!