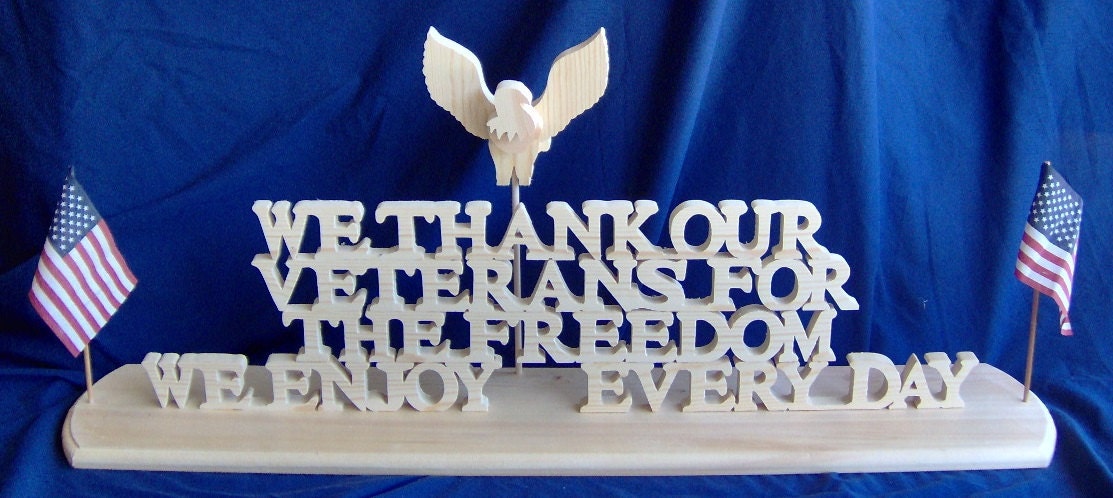 Veterans Commemorative Sign
$95.00
Details
I made this sign as a memorial to my Dad a WWII veteran who passed in the middle of May 2016. In honor of him and all our military past and present who valiantly defend our freedom and keep us safe, THANK YOU!

This sign is made from pine, lightly sanded with a natural finish. It can easily be stained, painted or sealed. The base measures 37 1/2" long x 7 1/2" wide x 3/4" thick. The letters are 2" tall with four rows measuring aprox. 8" tall with the bottom row measuring 31" long. The two flags are 9 1/2" tall and the pine eagle guarding this piece is 14" tall.

This sign is shipped partially assembled for safer shipping, instructions are included.
Free ground shipping!

Need something similar contact me.